The teams at The Park SW2 and Pooh Corner W8 are delighted to announce that after their recent Ofsted inspections a few weeks ago, they have both been rated extremely highly and have maintained their Outstanding ratings.
Our Ofsted inspections were carried out on the 31st October and the 3rd November 2022, within a week of each other, and the reports have now been published. All of us at The Kindergartens are absolutely thrilled to have been awarded this highest rating and it is a testament to our amazing Educators that they have maintained these fantastic ratings.
Of Pooh Corner W8, the Inspector said:
"The curriculum is inspiring and supports children's progress across all areas of learning. Children receive excellent support for their personal, social and emotional development. For example, they have meaningful discussions with staff about their feelings. They also help to formulate the 'golden rules' for behaviour in the setting. Consequently, children display great maturity in the ways that they interact with others and moderate their behaviour. For instance, children calmly solve a dispute over a toy, one child explaining that they had it first, so their friends must wait for a turn."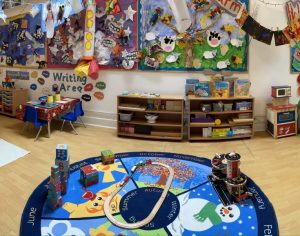 And at The Park SW2, the Inspector made the following observations:
"Staff deliver a very thoughtful and ambitious curriculum. Children have vast opportunities to develop their physical skills. They play and explore their natural environment through the use of a large, well-resourced garden. They have weekly engagement in a forest school programme, engage in specialist sports sessions, play tennis and have ballet sessions. These activities support them exceptionally well in developing their core strength and muscle development."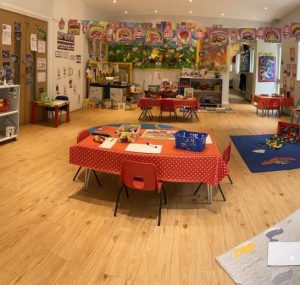 You can read the full reports here.
As you can imagine, Jo and the wider The Kindergartens family are delighted with the results and are hugely thankful to our Educators and Early Years Teachers for their continued hard work, dedication and skill in providing exceptional outcomes for our children.