Each of our settings operates a morning programme for children over the age of 2 as well as an afternoon programme. Children attend up to five mornings and afternoons a week during the term.
Each Nursery School has an exciting and stimulating learning environment with the Early Years Foundation Stage (EYFS) curriculum being delivered to the children by qualified teachers in small age appropriate groups.
Our daily timetable includes many exciting physical activities and the children enjoy outdoor learning opportunities as well as regular trips to the park and into the local community. Movement sessions to music, ballet, sport and drama are taught weekly by peripatetic specialists who plan and deliver an exciting termly programme.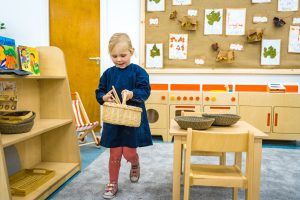 Our teaching staff have been trained to deliver the Forest Schools programme. Forest School centres on delivering a holistic outdoor learning experience which incorporates seasons, children's interests and nature. The outdoor environment is ever changing and provides a wonderful opportunity for children to learn a wide variety of skills and to build their self-confidence and self-esteem at the same time.
The children take part in weekly planned Forest School sessions which are a very important part of our curriculum.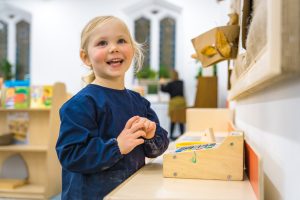 Specialist lessons:
Our curriculum is supplemented
with a range of specialist lessons which provide rich, enjoyable and exciting experiences each day. These are taught by our trusted network of specialist external teachers who provide the highest quality instruction.
Sports
Dance
Drama
Music
Ballet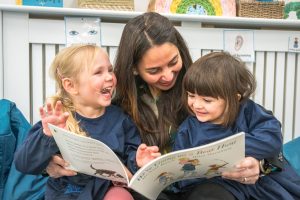 Afternoon club:
We run an extensive range of afternoon clubs at each of our Nursery Schools. Not only does this support children's transition to school and prepare them for a longer day, it builds their independence and confidence in encouraging them to try new and exciting experiences. These include but are not limited to:
Art
Movement and dance
Tennis
Construction
Science
Drama
Multi-sports
Science and nature
Little Artists