Pippa's Poppets at Pooh Corner SW7 Nursery School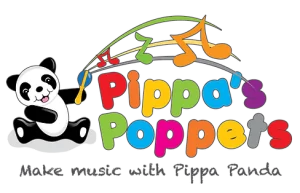 From Thursday 23rd February 2023 , we are delighted to welcome Pippa's Poppets to our Pooh Corner SW7 Nursery School. We will be hosting weekly music, movement and dance sessions for children aged 0 to 3 years old, in our lovely setting.
These sessions are open to all families in our local community, not just those with a child at The Kindergartens, and we can't wait to meet you and your little one! There is no charge to join us.
Introduce your babies and children to the joy of music with specially written, original songs by West End composer, Pippa Cleary. See your little ones grow in confidence as they master new skills and make new friends. With the help of Pippa Panda, our accomplished leaders engage children both creatively and imaginatively, whilst supporting your child's development along the way.
Join our Head Teacher Miss Emma, and Pippa Panda herself, every Thursday at 2:00pm. The sessions will last for approximately 1 hour, and you will get to meet other parents and children in the local community.
Are you joining us?
Let us know below that you would like to come along!